MISSOULA, I LOVE YOU
Regular price
$100.00 USD
Regular price
Sale price
$100.00 USD
Unit price
per
Over a decade of Missoula's essence captured in a limited edition coffee table book.
MISSOULA, I LOVE YOU
Beautiful hardcover book filled with 175 photos capturing the essence of Missoula, Montana spanning over a decade. Photos by local Missoula photographer Brian Powers.
"There is always something different to appreciate in the familiar." - Brian
DETAILS
Dedicated to Missoulians, by a Missoulian 

10 years in the making 

12x12 coffee table book 

Featuring 175 stunning photographs

Every Season Captured (Spring, Summer, Fall & Winter)
Share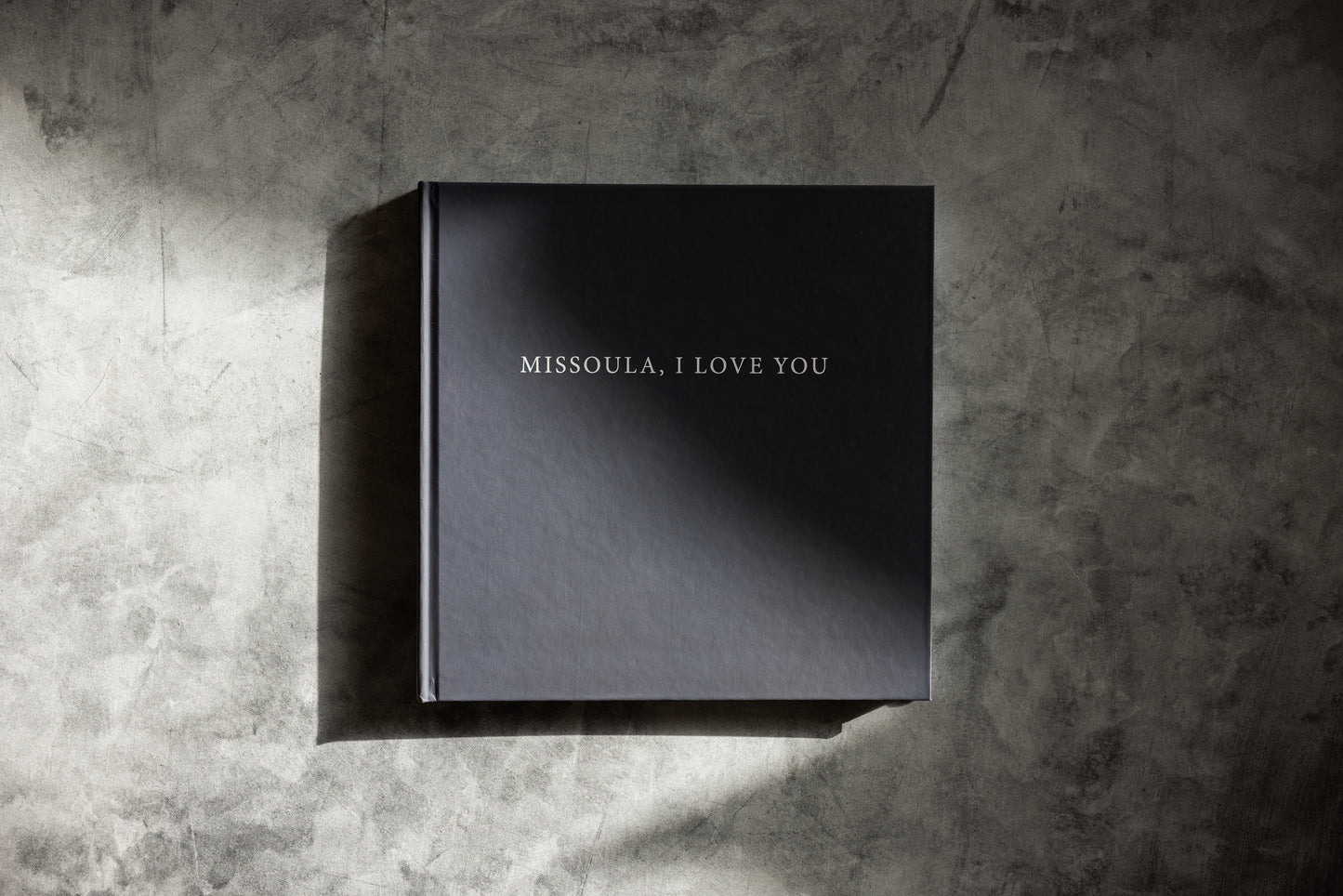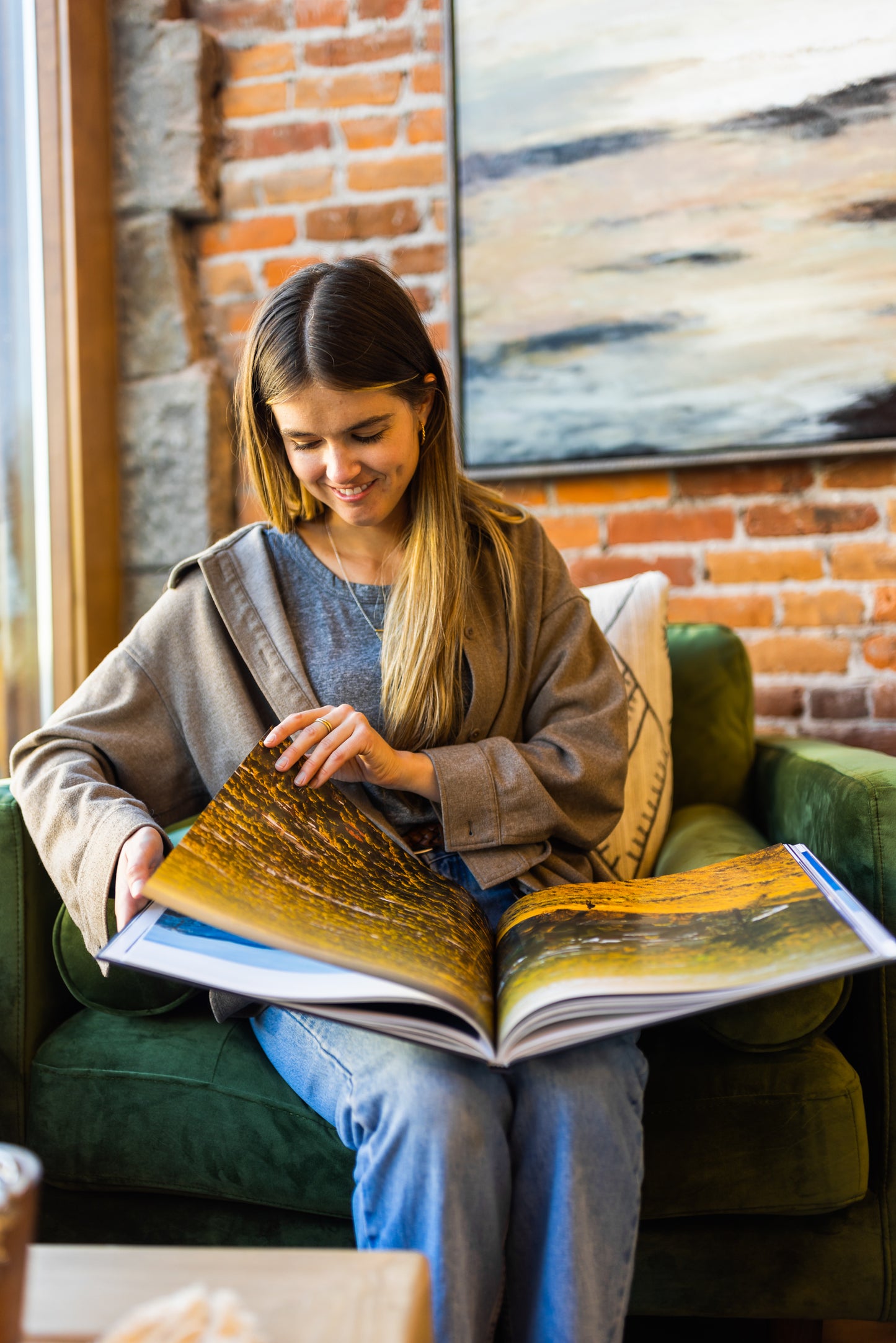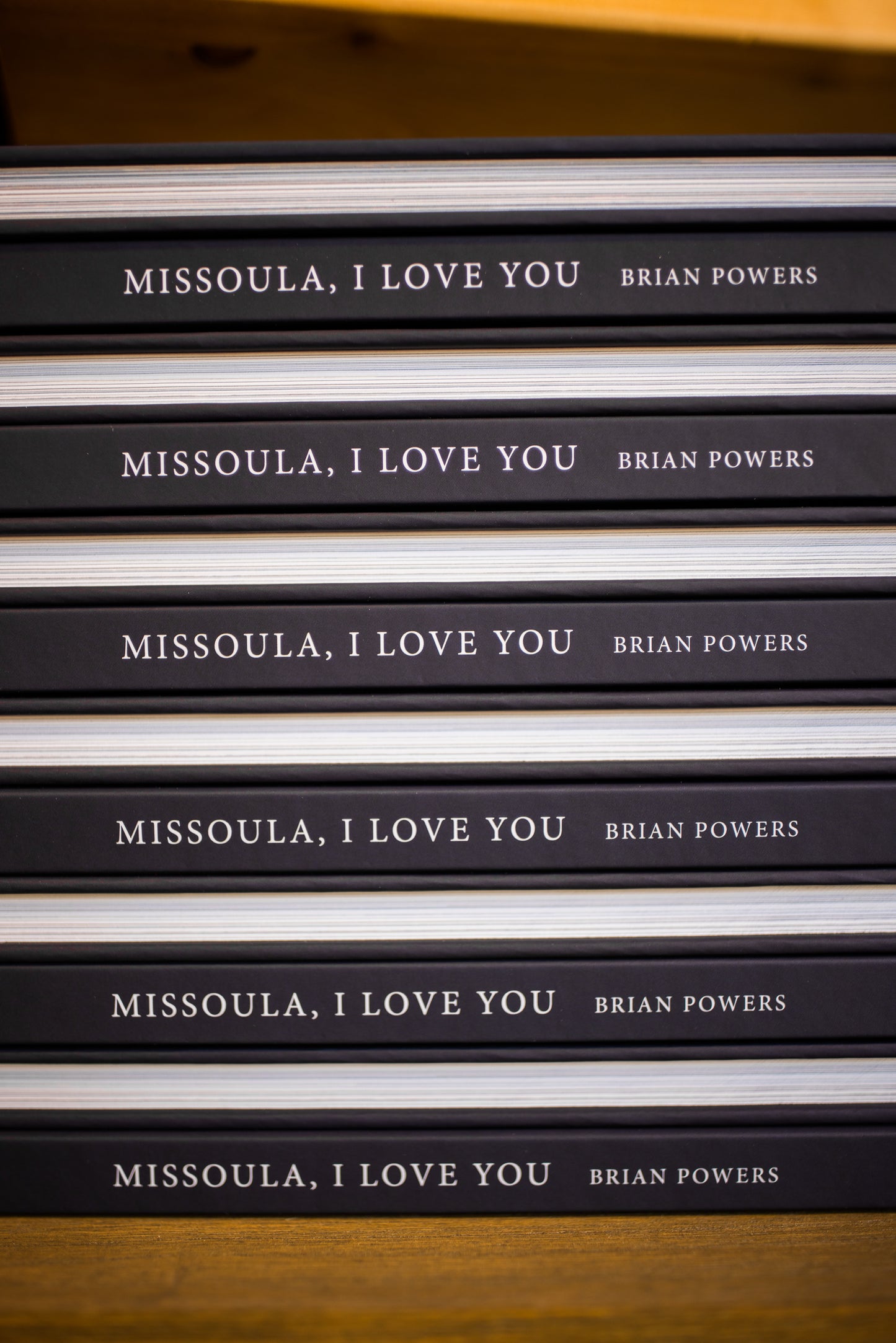 What a Treasure
I received my Missoula, I love you in the mail last week and I am so in love. Brian has an incredible way of capturing all the magic that is Missoula. I live in Hamilton now which may only be 42 miles south but Missoula will always be "home". I smiled, teared up, or gasped at each and every photo with memories from my whole life coming to mind. (The OG Hoagieville being one of my favorites in the entire book). I will forever treasure this book. Thank you Brian!
A Love Letter to Missoula
This is a beautiful book that captures what we all love about Missoula.
Best addition to my house!
This is the best piece of art I have purchased in a while in my opinion. This book truly captures Missoula and the surrounding areas in all seasons and somewhat has easter eggs laid throughout the book that make you wonder what parts of the area have you never explored. Brian is an incredibly talented photographer, storyteller and videographer. Seeing Missoula through his eyes makes you realize what a great place this is and why it's so important to cherish it in every season. This is a must buy, a great conversation starter and a perfect addition to yours or your loved ones coffee table!
Fantastic show of one of the best corners of Montana
Such a great collection. You can feel the intention that Brian put in selecting these images as you turn the pages. The photos show a great admiration for an area that has so much to offer.
A Must-Have Book!
Whether you are a Missoula native, or have just visited our stunning city---this is must-have book! Lovely photographs!